Greetings everyone it's Marrok and today I'm taking part in the 12 Day's of Christmas hosted by
Firefly
.
Today My post will be about 10 Christmas movies that are great fun for the whole family. Now the 10 movies will be divided into two groups. Group one will be live action movies while group two will deal with animated movies. So let's get into this Christmas movie list!
First up is The Christmas Wish:
And the synopsis is as followed
"M
ARTHA EVANS has been abandoned by her ne'er-do-well husband, who took all their cash and left her homeless and virtually destitute with her two daughters and stepson. Martha leaves town in hopes of finding a job and a place to stay, she finally finds a job at a sleepy rural diner, formerly famous for its home-made root beer. But with her car broken down and the bills piling up, it looks like it's going to be a bleak Christmas for the Evans family. However, there are warm hearts working behind the scenes that ultimately make this the happiest holiday of Martha's life -- a real answer to her prayers..."
The reason this movie is at the top of the list is because it doesn't focus on Santa Claus or a romance (thoughs things are in the movie but they are more of a side thing and not part of the main story). No, it focuses on a mother who is trying her headrest to provide for her kids and give them at least a home to sleep in for Christmas. Overall a nice movie and something I think the whole family can enjoy!
Next up we have Christmas with Holly:
And the synopsis of the movie is as followed: "
Maggie Conway's had it with big-city living, especially after her husband-to-be leaves her at the altar – literally! She moves to small-town Washington State, opens a toy store dedicated to expanding kids' imaginations … and meets Mark Nagle, proprietor of the local coffee shop. Mark's number one priority is his six-year-old niece, Holly, whose mother has passed away, leaving him caregiver-in-chief above her two other uncles. Holly hasn't spoken a word since her mother died, and the three men try relentlessly to get her to speak. Is there room in Maggie and Mark's busy lives for romance?
"
The reason this movie take our number 2 spot is because even though it is supposed to be about Maggie it's more about Mark, Holly, and Her two other Uncles. And well it does have that Christmas romance feel in it, it also has a broken family trying to put itself back together (and a little more time is spent on this plot in the movie). As you can imagine Mark isn't in good standing with his older brothers who kind of resent him for being chosen over them to take care of their Big Sisters daughter.
Third is The Christmas Card
The synopsis is as followed: "the story of Cody Cullen (John Newton), a career soldier who is deeply touched by an anonymous holiday card he receives while serving in Afghanistan. When he returns to the United States, he treks to the picturesque California town of Nevada City, from which the card originated. He soon meets and unexpectedly falls in love with Faith (Alice Evans), the woman who sent the card – and is practically accepted as a new member of the family by her parents (Asner and Lois Nettleton). But there's one major roadblock to happily-ever-after: The girl has a boyfriend who moves fast to propose once Cody is in the picture. Will Faith accept? Or is the soldier a soul mate who rescues Faith in the nick of time?"
Now this synopsis sums up the movie rather well! is there a sort of love
triangle
in this love, yes. But it isn't the mean focus of the movie. All Cody wanted was to tell whoever wrote him that card "thank you". But as it turns out the family accepts this guy, who is himself without a family, for Christmas. It is a nice movie the whole family can enjoy (like go watch it!)
Fourth is The Most Wonderful Time of the Year
The synopsis is as followed: "Jennifer Cullen (Brooke Burns) is a single, working mom who has become somewhat of a Scrooge when it comes to the Holiday season. When Jen's Uncle Ralph (Henry Winkler), a retired police officer, comes to visit for Christmas, he brings along a new friend, a nomad and Jack-of-all-trades named Morgan Derby (Warren Christie). The two met on a flight, and Morgan's plans to continue on to Denver are canceled when he finds out the city is completely snowed in. Jen is wary of the stranger, but at Ralph's request, agrees to let him stay the night. She warms up to Morgan, especially when she sees how he interacts with Brian, her son. Uncle Ralph approves of Morgan, too, but Jen's boyfriend Richard isn't nearly as receptive. Uncle Ralph has done what he can to keep Morgan around, but it's going to take something more than that to get him penciled into Jen's long-term plans. Jen just needs to learn "how to do Christmas," and it turns out Morgan is the perfect one to teach her."
Yes I know what you must be thinking, and it my sounds something like it;
"What they heck?! this sounds like love triangle taken to the max dude?! how does this make a good Christmas movie?"
And your right this movie is more "love triangle" than the others here. And yes it has the "believe in Santa" thing in it. But the reason it's here is because of Uncle Ralph and Morgan. They are so chill and funny about almost everything. They see the simplicity in Christmas and while Jen tries to make everything over complicated. I'll be totally honest Jen is rather annoying.
And the fifth is Snow
The synopsis is as followed: "
Nick Snowden, who is really Santa Claus has lost one of his reindeer named Buddy who end up at a zoo.While trying to find a way to save Buddy Nick meets Sandy Brooks, a girl who works for the zoo, He will need her help to get Buddy out. But Buck Seger, a part time hunter, who works at the zoo has other plans for Buddy. Along the way, Nick meets Hector, a son of a mail-lady, who figures out that Nick is Santa Claus. Will Nick and his new friends be able to save Buddy, or will Buck make some Big bucks off Buddy?
"
Yes, this a movie about Santa Claus. But is rather funny and a enjoyable one, kind of like that movie "Elf". Side note:
If you haven't seen this movie but the main character Nick (Tom Cavanagh) looks rather familiar (and if you watch the Flash)
you will recognize him as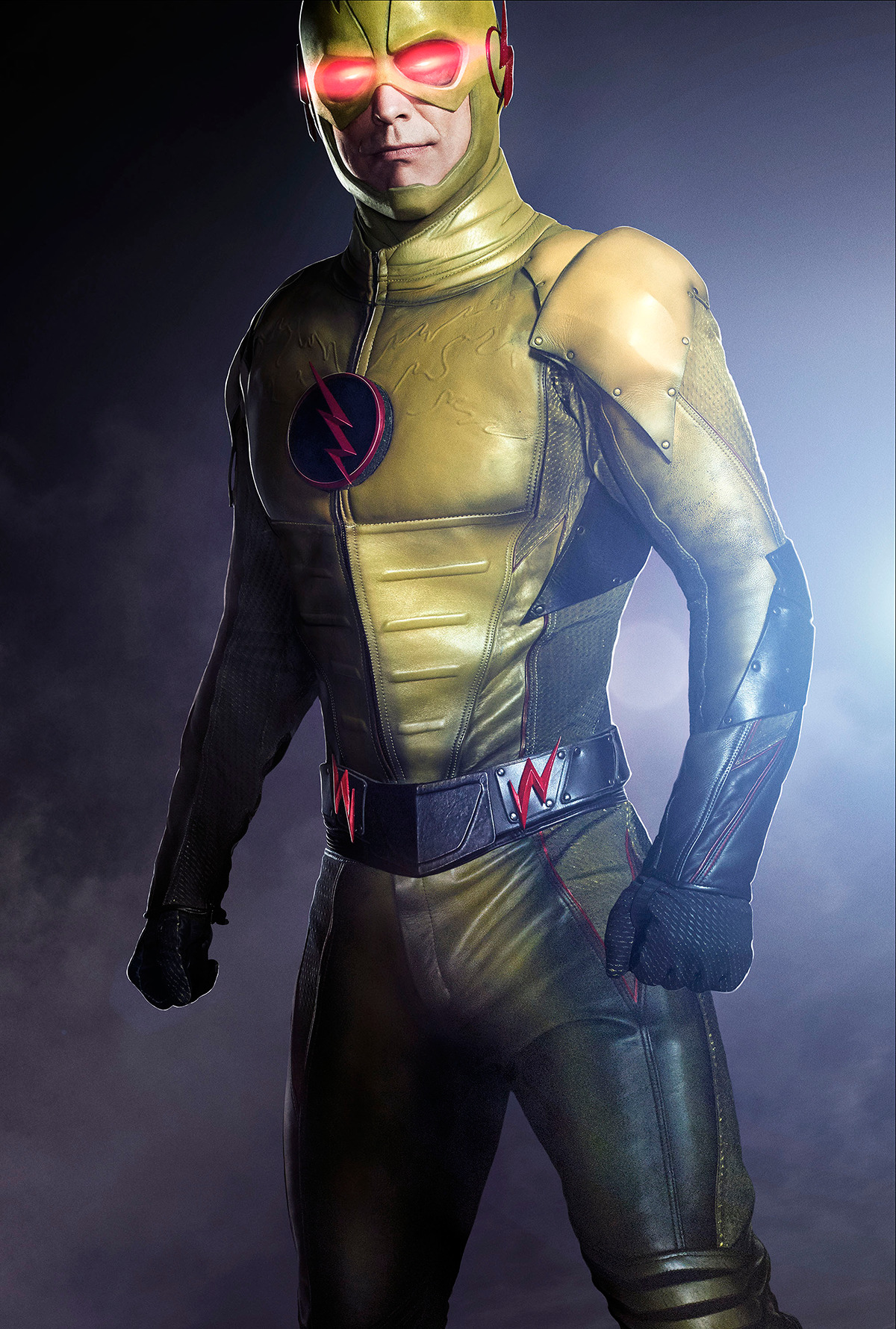 Still don't recognize him?
HAHAH yes! he is the main villain (of season 1)
And that is what makes Snow all the funnier! to see that a cold killer villain played Santa before is slap-your-knee funny!
At stop number six we have Gift of the Night Fury
As the village of Berk prepares for its winter holiday, the resident dragons all inexplicably fly away. What made the dragons leave is still a mystery but what is
certain
is that they took the fun of Snoggletog with them. Can the gang pull the Vikings together and have a Marry Snoggletog or will the holiday be ruined?
This takes our number six spot because it's a Dragons Christmas special! plus we get to see Berk all ready for the Viking holiday Snoggletog. So grab a blanket, grab a cup of Yak-nog, and get ready for 22 minutes of wintery dragon fun
At spot number seven we have Prep & Landing and Prep & Landing: naughty vs. nice
Prep and Landing follows the adventures of Wayne and Lenny, the elf's that 'prep' for Santa's visit to the good little boys and girls. But when Wayne doesn't get the promotion he wanted, he no longer cares about 'prepping' anything. Will Wayne's lack of Christmas spirit doom one child's Christmas or will he be able to pull it together for the sake of the child?
Prep and Landing: Naughty vs. Nice follows Wayne and Lenny's adventure as they try to retrieve a secret elf device from the house of a naughty child. Things get hair when Wayne's brother Noel, who is a coal elf, joins the party.
Yes, I am aware this is another movie/cartoon about Santa. But it is a rather nice cartoon with good themes like to think of others more than yourself, and to enjoy your family. Oh, plus these elf's go all "black opt" on these 'prep' missions. It's rather hysterical
At number eight we have Mickey's Once Upon a Christmas
A Christmas themed three-part anthology-style video. The first part, "Donald Duck: Stuck on Christmas", is essentially a story where
Huey, Dewey, and Louie reliving Christmas. Next is "A Very Goofy Christmas", in which Goofy tries to overcome his son's skepticism about Santa Claus. Finally, "Mickey & Minnie's Gift Of The Magi" recreate the classic tale of ironic Christmas selflessness.
Another nice Christmas movie, sure some have to do with believing in Santa. But the overall themes of each story are rather nice and even though they are retelling they have that Disney freshness to them.
Our ninth stop goes to Mickey's Christmas Carol
The classic Disney animated characters play the roles in this animated retelling of the Charles Dickens masterpiece "A Christmas Carol"
If you like the Christmas Carol and Disney then you'll love this one. It has that classic Christmas/Disney feel to it
Before we get to our tenth spot lets stop and give some honorable mentions, that for one reason or another didn't make it to our list.
Home Alone
The Santa Claus
Elf
A Princess for Christmas
The Life and Adventures of Santa Claus
Dr. Seuss's How the Grinch Stole Christmas (both movie and cartoon)
And finally, we reach our tenth stop, which goes to...
Your Favorite Christmas movie!
Yes sir, the top spot goes to your favorite Christmas movie. So make sure to let me know which one that is! Make sure to check out
Firefly's Blog
for more Christmas blog post. Big thanks to Firefly for hosting the "12 days of Christmas"!
Merry Christmas! !Feliz Navidad! Happy Hanukkah! and any other ways to say have a great winter with your families everyone! Until Next Time, Stay True to The King!
Pictures and gifs used are owned by their respective creators and I do not clam any of them as my own